Winner — Best Performance Controller, SOS Awards 2023
Description
No matter your genre or level of experience, Launchkey 88 gives you everything you need to create intuitively and expressively with Ableton Live. The Launchkey 88 MIDI keyboard controller features semi-weighted keybeds, velocity sensitive pads, essential transport controls, and nine 45mm faders.
You also get the best of the Launchkey range's features, with velocity sensitive pads, essential transport controls, and nine 45mm faders. Launchkey 88 also comes with a host of creative features that help take your ideas to the next level: Stay in key with Scale and Chord modes or find new melodic ideas with the arpeggiator and mutate your ideas into new forms.
Designed for Ableton Live – plus full integration with Logic and Reason and out-of-the-box functionality with other
Create and play with feeling – velocity-sensitive keyboard and 16 velocity-sensitive pads for expressive and dynamic performances
Shape your sound – tweak instruments and effects to perfection using eight rotary encoders and nine 45mm faders
Control anything MIDI – five-pin MIDI output works with any MIDI-compatible device
Includes Ableton Live Lite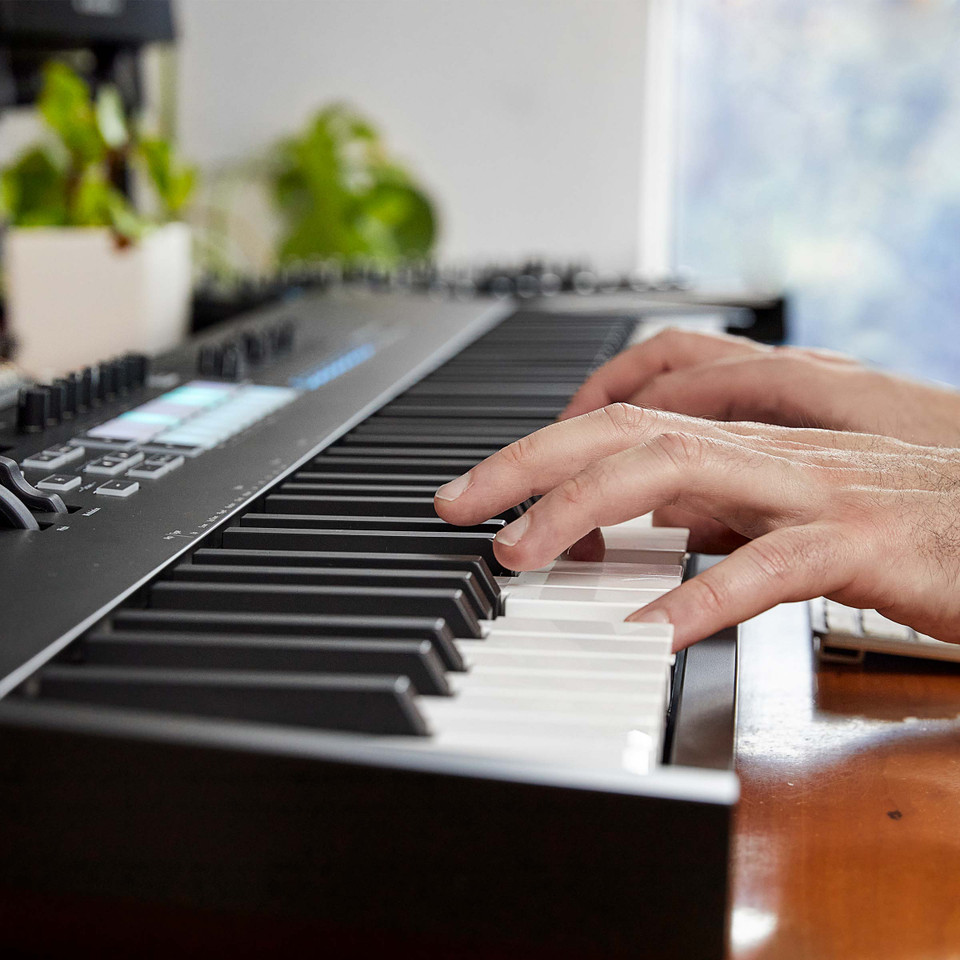 Play expressively
Launchkey 88 feels great. Made for expressive performance, our premium semi-weighted keybed is set apart from the rest of the Launchkey range, optimised for a responsive feel and tactile feedback. Designed for the player, Launchkey 88 is set up to capture every detail.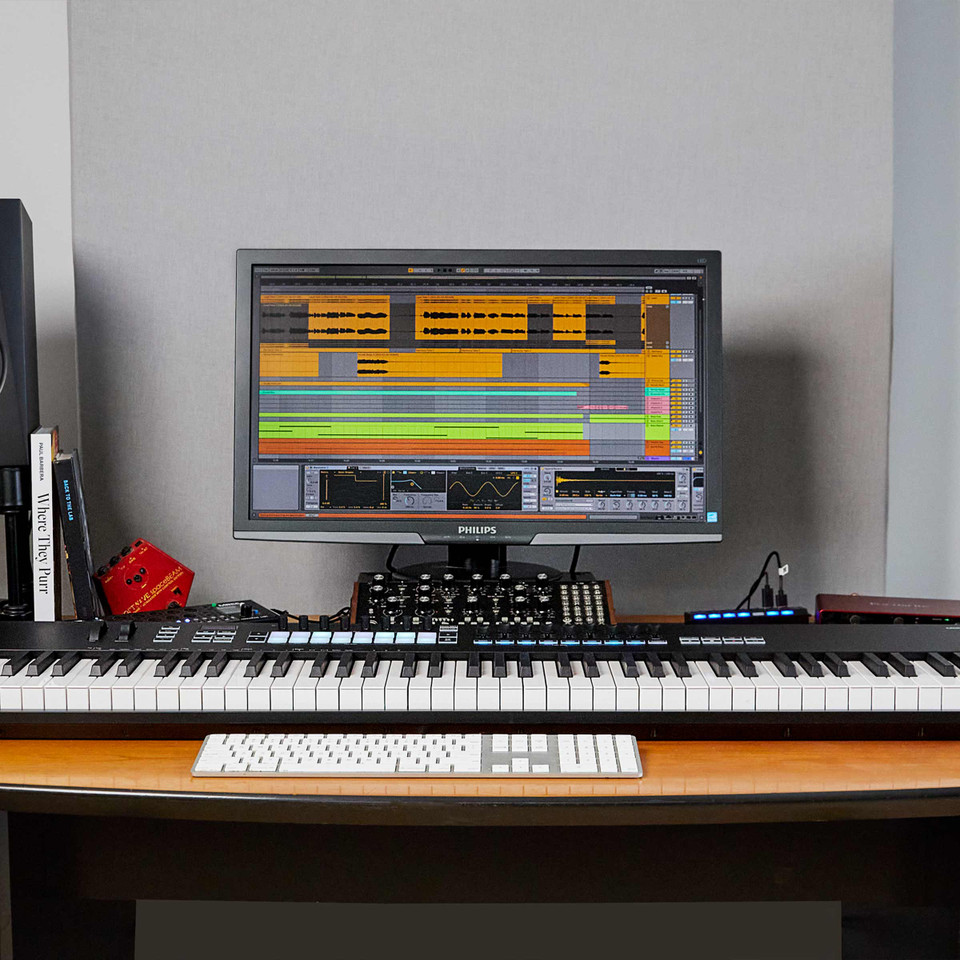 Intuitive integration
Get more out of your favourite DAW with dedicated and seamless integration. You'll have intuitive control of all the key production and performance functionality in Ableton Live, Logic Pro, Cubase and more, as well as essential mixer, transport and navigation controls for all other major DAWs including Studio One, Pro Tools and Reaper, via HUI.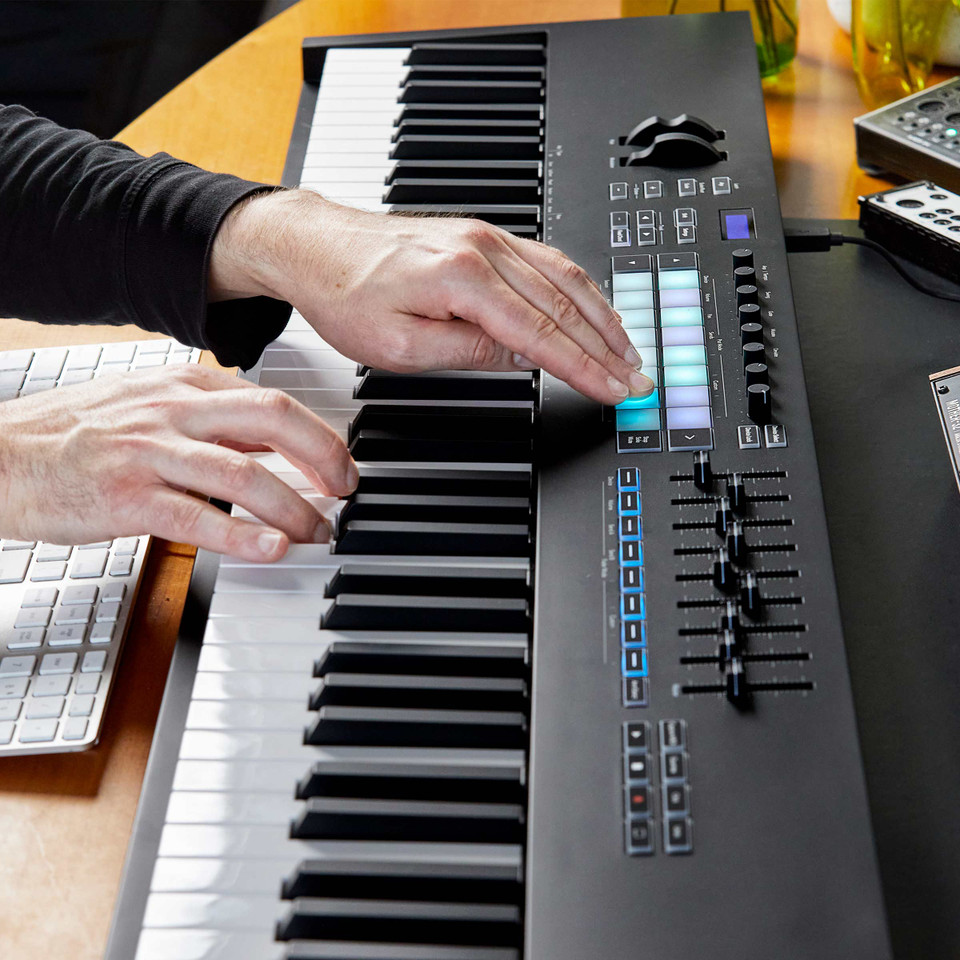 Say more with your music
Transform your sound with creative features. Three Chord Modes let you trigger complex chords with one finger. Scale mode makes sure you always hit the right note. Combine modes to take your music in new directions, discover ideas effortlessly, and stay inspired.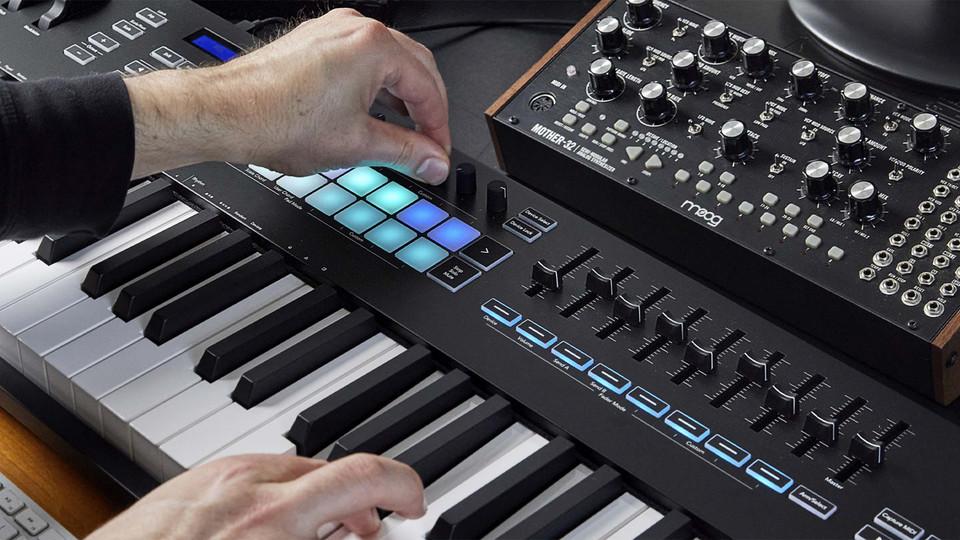 The premium 88-note MIDI keyboard for expressive music creation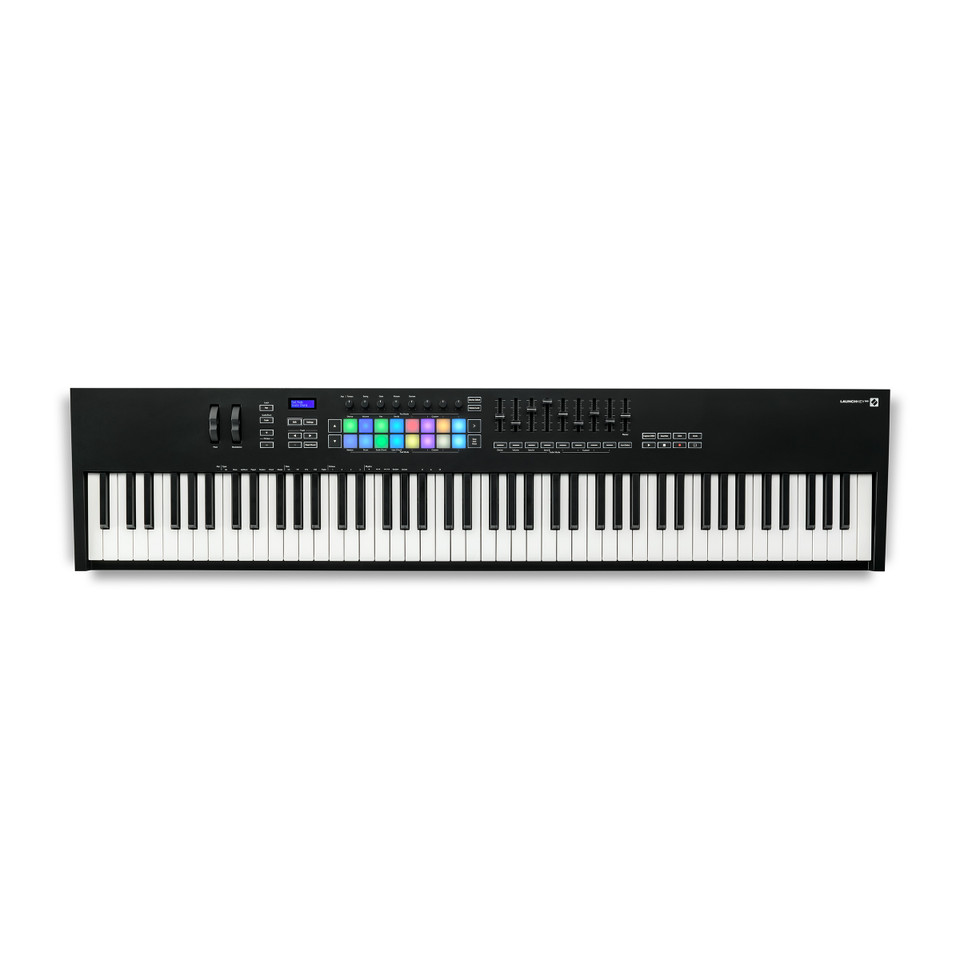 No computer needed
Launchkey works standalone, so you can play any instrument with feeling – with or without a computer. The Arpeggiator, Scale and Chord Modes, and Custom Modes can bring any MIDI-compatible hardware to life.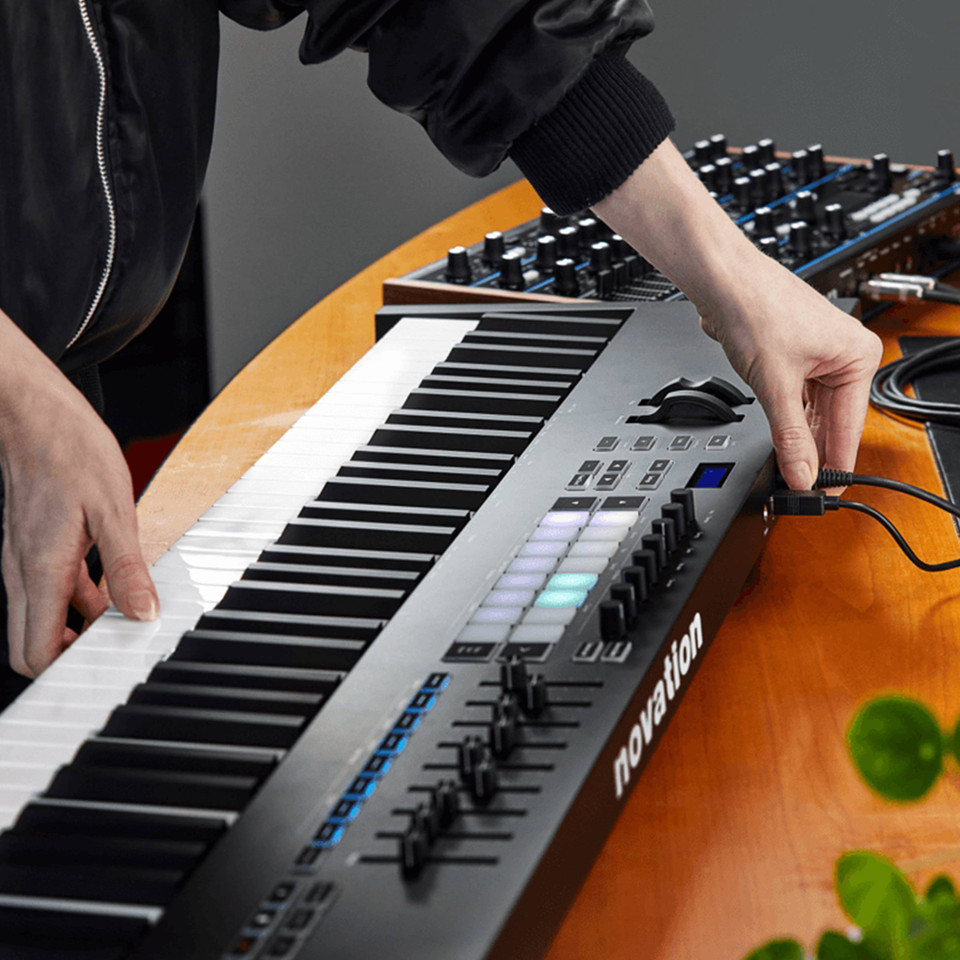 Play anything
Connect the full-size five-pin MIDI output to your favourite synths and hardware. Use Novation Components to configure four Custom Modes to take control of your studio however you want.
Arpeggiator
Explore new ideas and get melodies moving fast with a powerful arpeggiator. Use Strum Mode to play through your arpeggio using the mod wheel.
"The Novation Launchkey 88 provides touring musicians with an affordable yet powerful and dynamic 88 keyboard."
"Launchkey 88 brings a luxurious keybed to a budget MIDI controller."
""Launchkey 88 offers a smooth and responsive playing surface, its controller features are well-laid out and DAW integration is extensive.""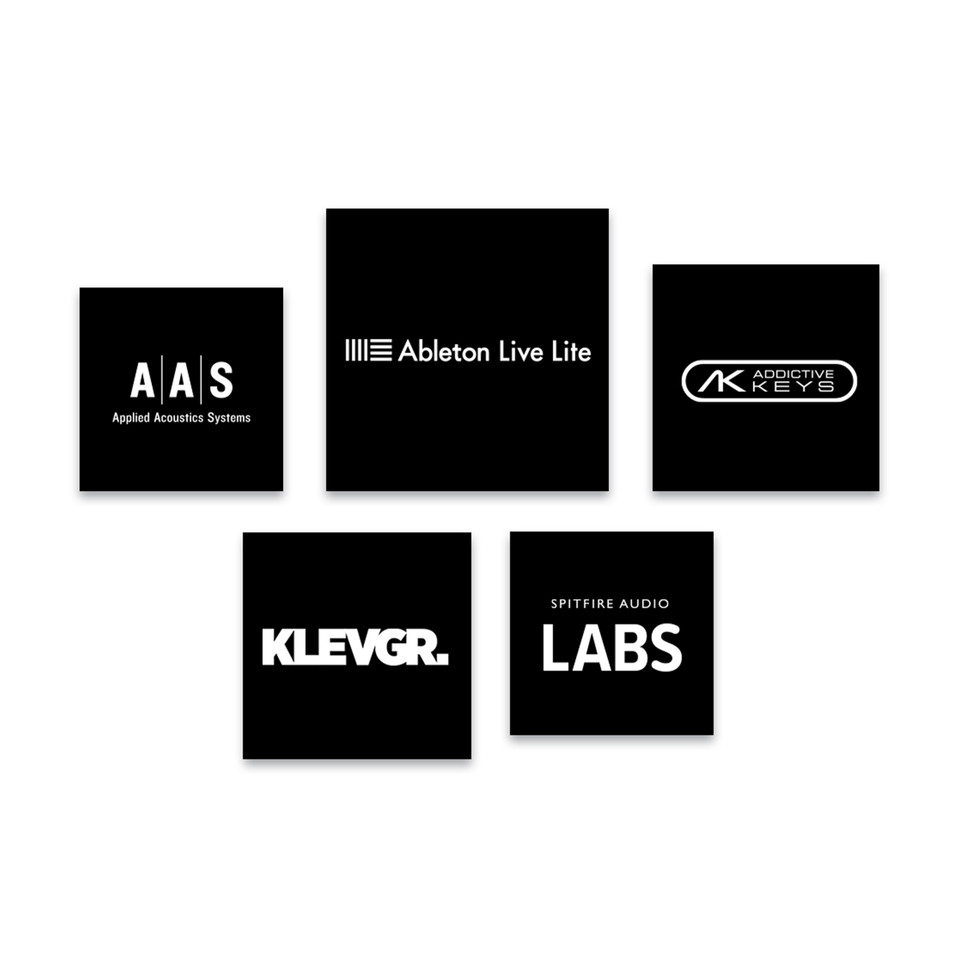 Included software
Ableton Live Lite - The renowned electronic music creation software, with seamless Launchkey integration. With effects, instruments, sounds and all kinds of creative features included – everything you need to make any kind of music.
XLN Audio Addictive Keys - Add great sounding piano to your tracks with the Studio Grand, based on the iconic Steinway® Model D. Plug in and play; you'll be instantly transported to a professional recording studio set up to capture this beautiful piano.
AAS Session Bundle - Essential sounds for your tracks: Lounge Lizard's authentic classic electric piano tones; Strum Session's acoustic and electric guitar sounds; Ultra Analog Session's easy-to-use, huge synth sounds.
Spitfire Audio LABS Expressive Strings - Exclusive to Launchkey: get immediately expressive and realistic strings sounds. Control release, delay and reverb or fade in experimental warped layers to add colour to your tracks and scores.
Klevgrand R0Verb - A hybrid between a simple reverb and a very complex delay in an easy-to-use plug-in. Design your own reverbs and put your sounds in their own unique space.
Klevgrand DAW Cassette - Bring your sound back to the golden age of cassette tapes, with an accurate recreation of saturation, distortion, noise and wobble.
Overview
88 note semi-weighted keybed with adjustable velocity curves

16 velocity-sensitive pads with polyphonic aftertouch

9 faders with pickup

8 pots with pickup

9 fader buttons

Transport controls

MIDI DIN output

2 x 16 character screen

USB socket

Kensington lock
Dimensions
Width

1270mm

Depth

258mm

Height

87mm (72mm excluding pots)
Software Compatibility
Works with Ableton Live 10 or later. Ableton Live Lite included.

Full integration with Logic, Reason and Cubase, plus out of the box functionality with other DAWs including Studio One, Reaper and Pro Tools, via HUI.

Launchkey also works as a standard MIDI controller.
Power Requirements
USB bus powered

Power supply not included